STRATHPINE - KINGSTON - IPSWICH
FORKLIFT – Yellow Card & more…
FORKLIFT COURSES

EVERY

DAY

EVERY

WEEK
pay just $100* and get started now
next Saturday & Sunday
in Kingston
call Maureece on
0432 286 728
.
or Michael on
0422 303 557
click here for FORKLIFT LICENCE TRAINING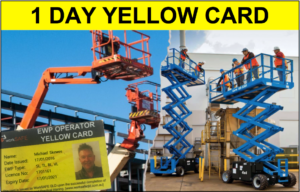 other short courses available with Final Trim Training RTO 41345:
*Pricing for each course is dependent on locality and duration.
RIIWHS202D – Enter and Work in Confined Spaces
RIIWHS204D – Work Safely at Heights
RIICCM202D  – Identify, Locate and Protect Underground Services
RIIWHS302D – Implement Traffic Management Plan
All Load Shifting Plant competencies, including;
RIIMPO318E – Skid Steer
RIIMPO320E – Excavator
RIIMPO321E – Wheeled Loader
RIIMPO323D – Dozer
RIIMPO317E – Roller
RIIMPO324E – Grader
RIIMPO319D – Backhoe
Our team of dedicated trainers & assessors are here to help you.  Each team member has decades of experience and our goal is to equip you not just to pass your assessment but to go on to a better work outcome which we trust will create opportunities for a more successful and fulfilling life.
Don't wait – call Maureece now 0432 286 728
or Michael on 0422 303 557
* conditions apply