STRATHPINE (north)   KINGSTON (south)   IPSWICH (west)
FORKLIFT – Yellow Card & more…
spread the word – book now – get your HRW licence
and make a difference where it really matters

we still have space THIS WEEKEND

.
pay just $100* and get started now
call Michael on 0422 303 557
book NOW
click here for FORKLIFT LICENCE TRAINING
.
space available NEXT weekend
call Michael on 0422 303 557
click here for YELLOW CARD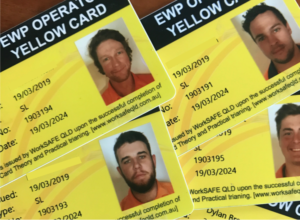 Our team of dedicated trainers & assessors are here to help you.  Each team member has decades of experience and our goal is to equip you not just to pass your assessment but to go on to a better work outcome which we trust will create opportunities for a more successful and fulfilling life.
For more information please check http://www.1daytraining.com.au/things-you-need-to-know/
Don't wait – call Michael on 0422 303 557
Training and Assessment delivered on behalf of Final Trim Training Pty Ltd NPN 41345
* conditions apply